The garden
The landscape
The landscape designer Luciano Mauro has combined the Mediterranean and ornamental plants with pre-existing secular trees (Ginkgo biloba) and lemon trees cultivated in the typical terraces, and under suggestions of a passionate owner.

...kalòs kai agathòs... the Beautiful and the Good here combine in a single dimension and make the Site truly inimitable.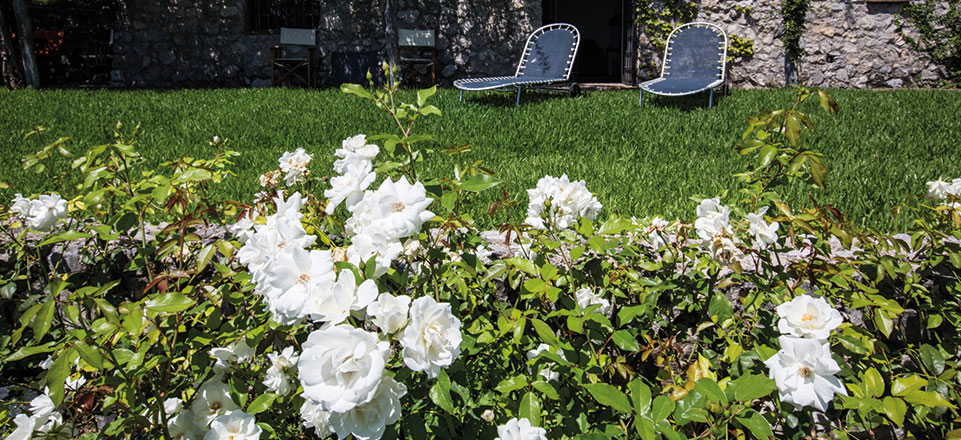 Floral varieties and plants
Pre-existing varieties and trees; some of them have been reallocated under the landscape project: Roses "Iceberg" and other varieties, Hydrangeas, Agapanthus, Jasmines, Iris, Gingko biloba, lemon trees, olive trees, cypress trees, fruit trees.

New varieties and trees planted according to the project: Jacaranda mimosifolia, Tulbaghias, rebluming Roses, Hydrangea quercifolia, Hydrangea paniculata, Mandevilla, Willow, Lippia repens, a ground-cover with white flower. Small vineyard of Moscato grapes.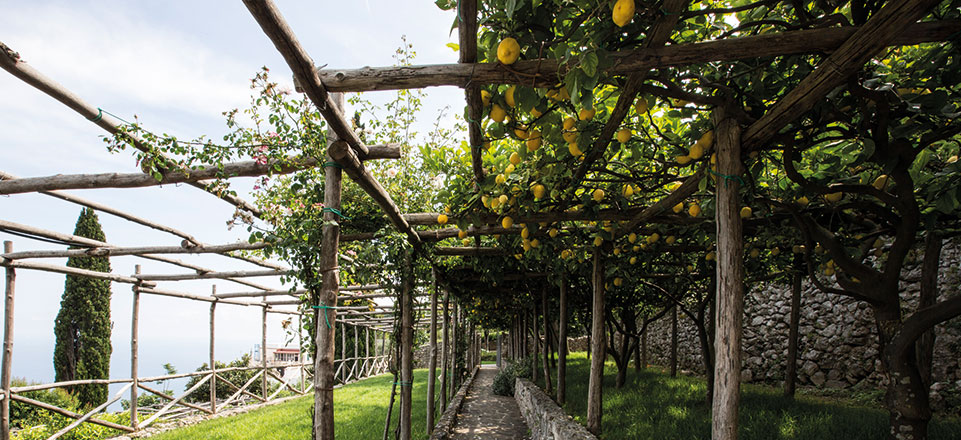 The Lemon Grove
The ancient lemon groves are located in two of the garden terraces. The typical fruit of the local area _-Limone Costa d'Amalfi IGP - also know as "sfusato amalfitano", grows on pergolas. The lemon grove has been renovated and integrated with new lemon trees where missing.