The Residence
The Villa was built in the 1930s by Architect Matteo d'Agostino who restored the pre-existing medieval church with high, vaulted ceilings, drawing inspiration from the Moorish tradition, still alive in the Amalfi Coast.

The handpainted ceramic tiles in the Villa and in the apartments were produced on design of Architect d'Agostino and American designer Ernestine Virden Cannon. Mrs. Cannon has lived in the Villa after World War II, and has created a production of well-known ceramics that bear her name.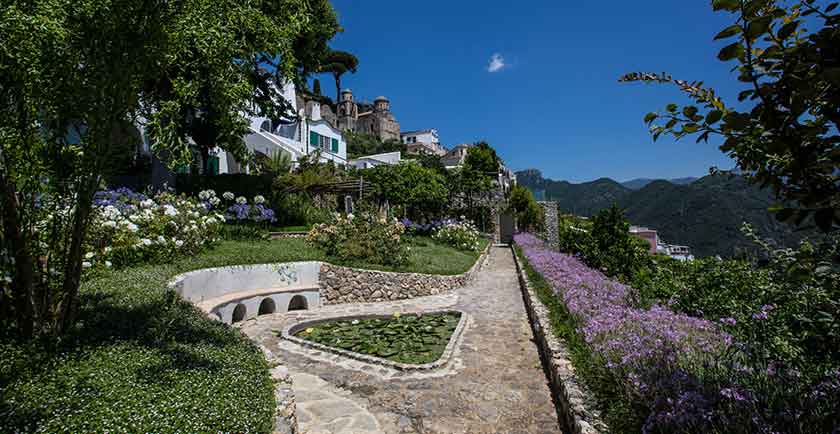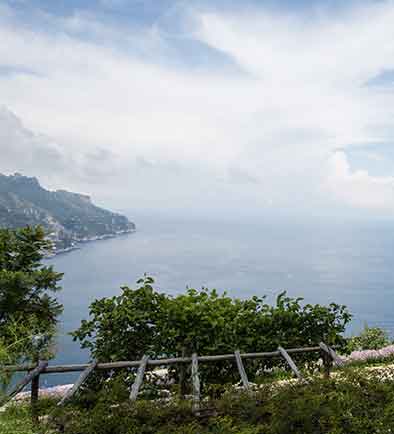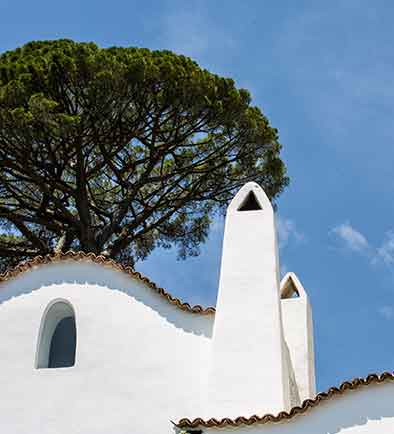 The gardens of the Villa are surrounded, along one side, by the ancient Rebellum wall and by two Angevin Towers dating from the 13th century, which protected the city from attacks by the Republic of Pisa and Saracens.
The refined apartments and suites in the garden, each with its private area, host guests on the search of an exclusive stay, immersed in the colors and scents of the Amalfi Coast.